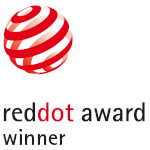 ​High-speed BJÖRK white hand dryer in an elegant and award-winning design, featuring unbroken lines and a slender, almost weightless look. The BJÖRK hand dryers are also available in; matt black & RAL Classic colours.
The BJÖRK white hand dryer is a powerful machine with high air velocity and therefore best suited for places with some tolerance of noise.
A HEPA filter as well as a carbon particle filter assembly is available to ensure that the air is cleaned efficiently. This unit is installed in front of the air inlet and will lengthen the life cycle of the hand dryer.
The BJÖRK white hand dryer is available with 6 different top plates.
It is especially suited for places such as; Offices and administration, shopping malls, restaurants, hotels, airports, sports facilities and public swimming pools, schools, public institutions and cultural centres.