We wish to put DAN DRYER on the map when it comes to disinfection and hygiene. It is now well known that infections can be reduced through improved hand hygiene, and access to effective soap and disinfectant dispensers play an essential role. Our wide selection of dispensers for soap and hand sanitizer makes it easy to find a suitable solution. The dispensers are available as sensor activated and manually operated versions, and if you are looking out for a mobile solution, we offer portable dispenser stands designed to hold the touch-free dispensers from our BJÖRK and Stainless Design product ranges. Do not forget to dry your hands carefully after hand washing; we have a wide range of quality hand dryers that complement the dispensers elegantly.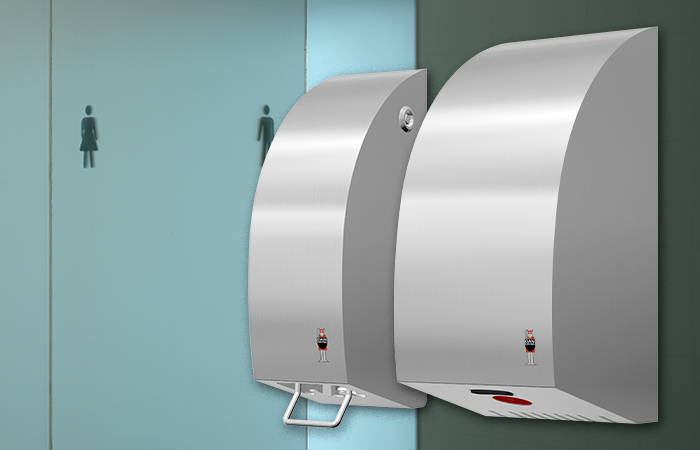 STAINLESS DESIGN when quality and aesthetics go hand in hand.
DAN DRYER is a total supplier of hygiene equipment to public & commercial bathrooms. Get inspired by our product range that consists of; baby changing stations, hand dryers, soap & disinfectant dispensers, waste bins, toilet roll holders and accessories.