Soap/disinfectant dispensers
718-ELEGANCE dispenser for disinfectant, 1.1 l, white shockproof plastic
Touch-free ELEGANCE dispenser for disinfectant with a robust, shockproof plastic cover.
The design is simple, elegant and cleaning-friendly.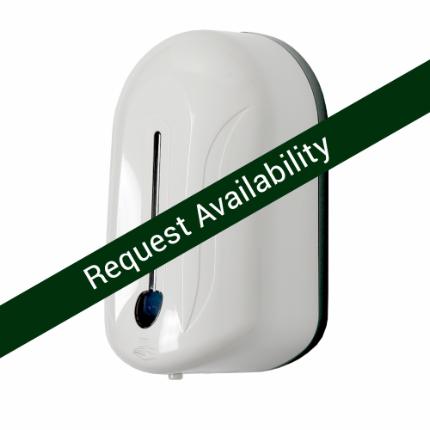 Product description
• Touch-free dispenser for disinfectant.
• Holds approx. 1.1 l disinfectant (= 900-1100 doses).
• For wall mounting.
• Battery-operated, runs on 4 x 1.5 V batteries.
• The front features a disinfectant-level indicator window.
• Also available for liquid soap.
• 2-year warranty.
| Specifications | |
| --- | --- |
| Product number: | 718 / EAN no. 5-709818-007182 |
| Technical data: | Capacity: 1.1 l (= 900-1000 doses). Material: White shockproof plastic. |
| Dimensions | H: 235 mm, W: 140 mm, D: 115 mm |
| Weight: | 1 kg |