714-ELEGANCE hair dryer with shaver plug, shock-proof plastic
DAN DRYER ELEGANCE 714 is a small, but very effective hair dryer, ideal for hotel rooms etc.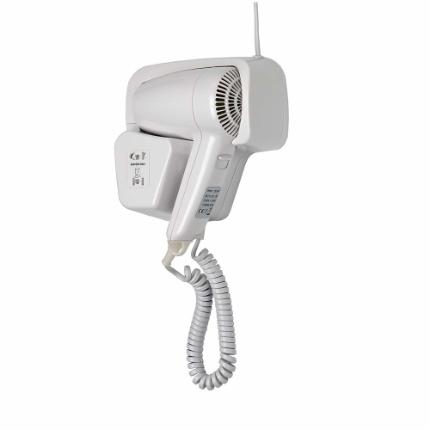 Product description
• Double insulated for installation in drawer.
• Equipped with shaver plug.
• Strong hair dryer in shock-proof plastic.
• Manually adjustable output between two settings.
• 2-year warranty.
| Specifications | |
| --- | --- |
| Product number: | 714 / EAN no. 5-709818-007144 |
| Technical data: | 230 V, 50 Hz, 1200 W, Class II (double insulated) |
| Dimensions | H: 210 x W: 153 x D: 91 mm |
| Weight: | 1.6 kg |