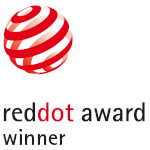 High-speed hand dryer in an elegant and award-winning design, featuring unbroken lines and a slender, almost weightless look.
An interchangeable top plate facilitates customising to any colour scheme or visual identity. Also available as BJÖRK soap/disinfectant dispenser.
A HEPA filter as well as a carbon particle filter assembly is available to ensure that the air is cleaned efficiently. This unit is installed in front of the air inlet and will lengthen the life cycle of the hand dryer.