The Gazelle award comes in the wake of DAN DRYER's new BJÖRK product range winning the Red Dot Design Award in April, regarded as one of the most prestigious design competitions.
And back in the summer of 2013, the company was nominated as a member of the Danish export élite, which includes Danish companies with a record of outstanding export achievement.
"2015 has been an overwhelming year so far for us," says Susanne Friis Eden, appointed CEO in June 2013 after founder and long-serving Managing Director Niels Saaby Jørgensen stepped down.
"Winning a Gazelle award is something of an achievement for an old, well-established business like ours. We are proud of having been able to grow and develop so much and that we deserve to be part of the Gazelle club, which is usually the preserve of young, dynamic companies," commented Friis Eden.
DAN DRYER has been recognised since it was founded in 1980 as a successful, traditional hand-dryer business with substantial exports. The product range has been considerably expanded in recent years, and DAN DRYER is now one of the leading European suppliers of toilet equipment to everything from airports and public institutions to the railway industry and retailers.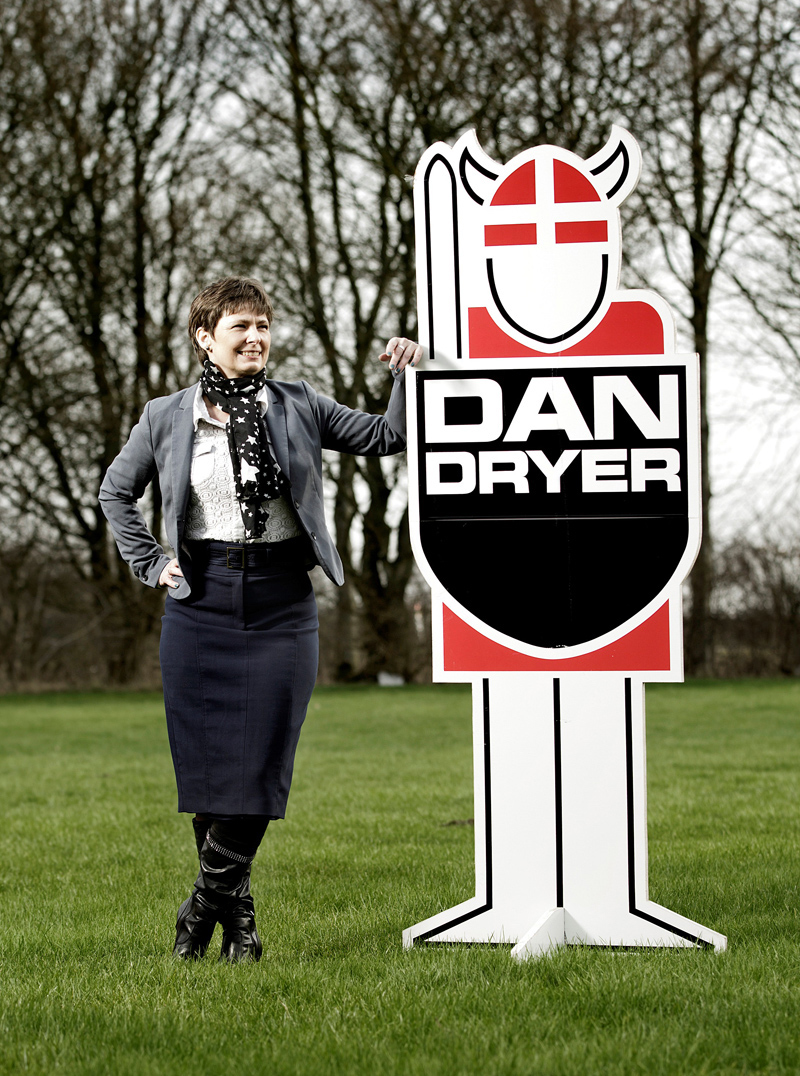 Sales on the rise
Over the last 10 years, DAN DRYER has sold over 50,000 hand-dryers all over the world. And in recent years, this Danish-based company has achieved significant growth.
Sales are well into eight digits, and over the last three years (2012-2015) turnover has risen by 37.5%. The workforce has grown during the same period by 50%.
In sync with architects
Susanne Friis Eden's explains the company's growth in the following terms: "We are getting better all the time at joining the design and build process as early as the project planning stage. We understand and listen to architects, who make the key decisions for both renovation and new-build projects. We also work consistently and professionally to develop and improve our own design, so that our products are almost impossible to wear out and a pleasure to look at.
And of course we also benefit from customers recognising to an ever-increasing degree that quality and good design pays, as opposed to cheaper products."
Facts:
Børsen's Gazelle Awards 2015 are awarded by Denmark's leading financial newspaper, Dagbladet Børsen. The awards are given every year to companies achieving high growth. The criteria for becoming a Gazelle company include turnover and gross profit margin at least doubling during the last four years. Gazelle awards only go to companies with minimum ten employees.