LOKI ensures hygiene in award-winning e-commerce agency.
Project story
VERTICA – helps businesses prepare for the future of e-commerce
Digital business development, PIM, Apps, UX, strategy, platforms, and much more - the list of services offered is comprehensive but having more than 20 years of experience with e-commerce, Vertica, headquartered in Aarhus, is a well-known player in the industry.

Elegant refurbishment of an iconic building
To improve the work environment for the 120 employees, who work dedicatedly every day to create e-commerce solutions for customers all over Denmark, Vertica decided to move into a new office space.
The choice fell on the iconic 'Danske Bank' building located in the centre of Aarhus. The office facilities had to be re-thought and completely refurbished as they were no longer modern nor functional.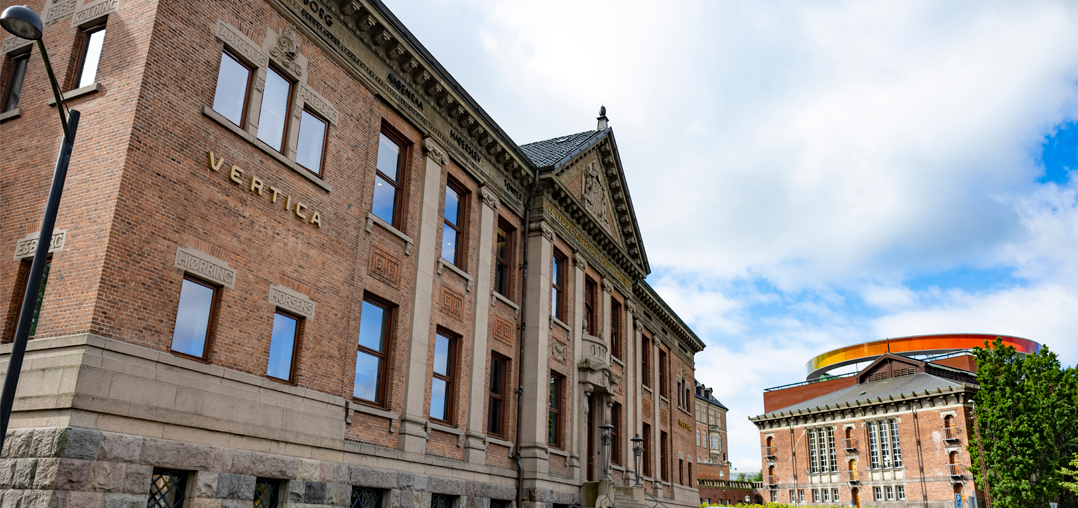 Vertica hired Charlotte Holm Schau of the company A Room Above as a project interior designer to establish, decorate and renovate Verica's new business domicile.
For the new toilet facilities, the canteen and the kitchenettes, Charlotte recommended installing DAN DRYER products.
Many colleagues under the same roof
"Vertica needed hygiene solutions designed to be used countless times by 100+ employees daily, so it was important that the products functioned perfectly and were easy for the cleaning staff to maintain", says Charlotte Holm Schau, and continues:
"Vertica is a quality-conscious agency with a sustainable profile. At the same time, it was very important that the hygiene products would complement the beautiful building and the tasteful décor. Therefore, I chose LOKI from DAN DRYER", she concludes.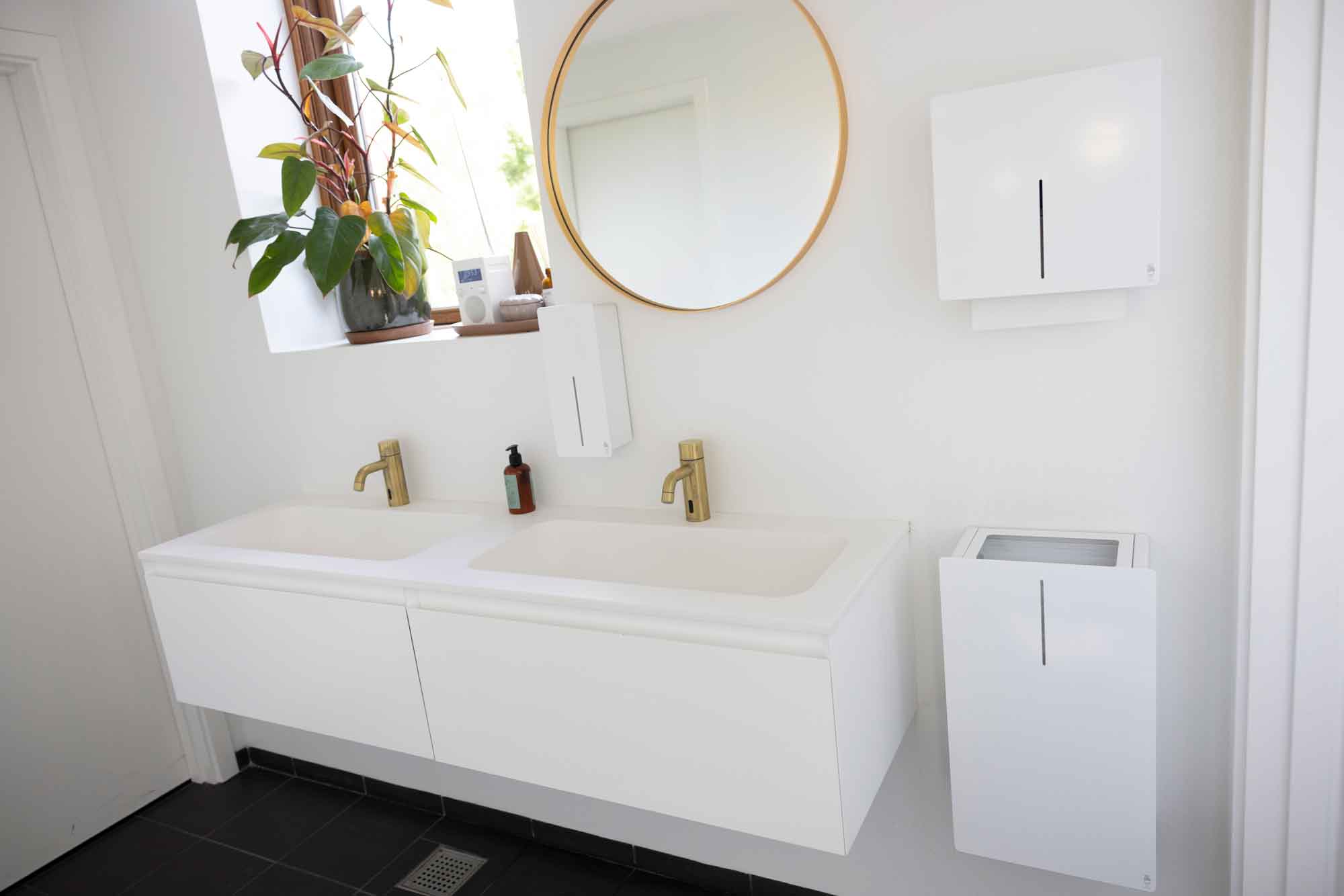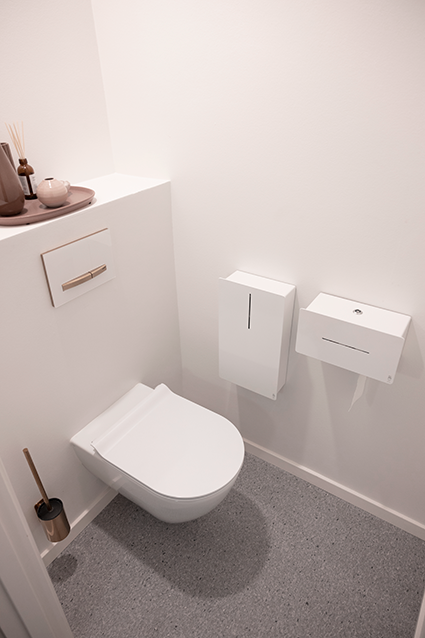 Happy users
"We are happy with the choice of LOKI, which fits perfectly into our new office space both in terms of function and design. The products are easy to use and maintain – and they fit beautifully into the setting.
When you spend a lot of money on hygiene solutions to cover the daily needs of 100+ employees it is naturally coupled with high expectations. Our expectations have been fully met and we are all very happy with the equipment", says Kathrine Obling, marketing manager at Vertica.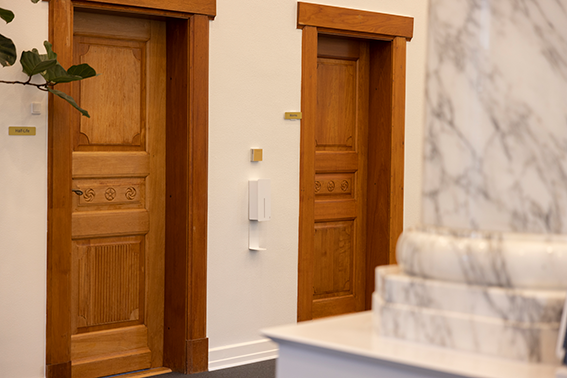 VERTICA got:
32 x LOKI touch-free dispenser
21 x LOKI paper towel dispenser
6 x LOKI manuel dispenser
17 x LOKI sanitary bin
8 x LOKI toilet roll holder, Jumbo
15 x LOKI toilet roll holder, 2 rolls
21 x LOKI waste bin

Explore LOKI product line