Jakob's Café is full of DAN DRYER solutions.
Project story
At Jakob's Café in Skagen, at the very top of Denmark you can enjoy a truly memorable experience whether you want something good to eat or listen to great live music while enjoying a delicious drink or a glass of wine. Guests of all ages gather here. And it will be almost impossible to visit Skagen without passing by Jakob's Café, which is located centrally on the pedestrian street.
With a major renovation of the entire café back in 2015 only the toilet facilities still needed a brush-up. However, since the café was open 365 days a year there was never a perfect time to take on the renovation. When Denmark once again closed down in December 2020 due to Covid-19, this was the chance to finally get it done
The challenge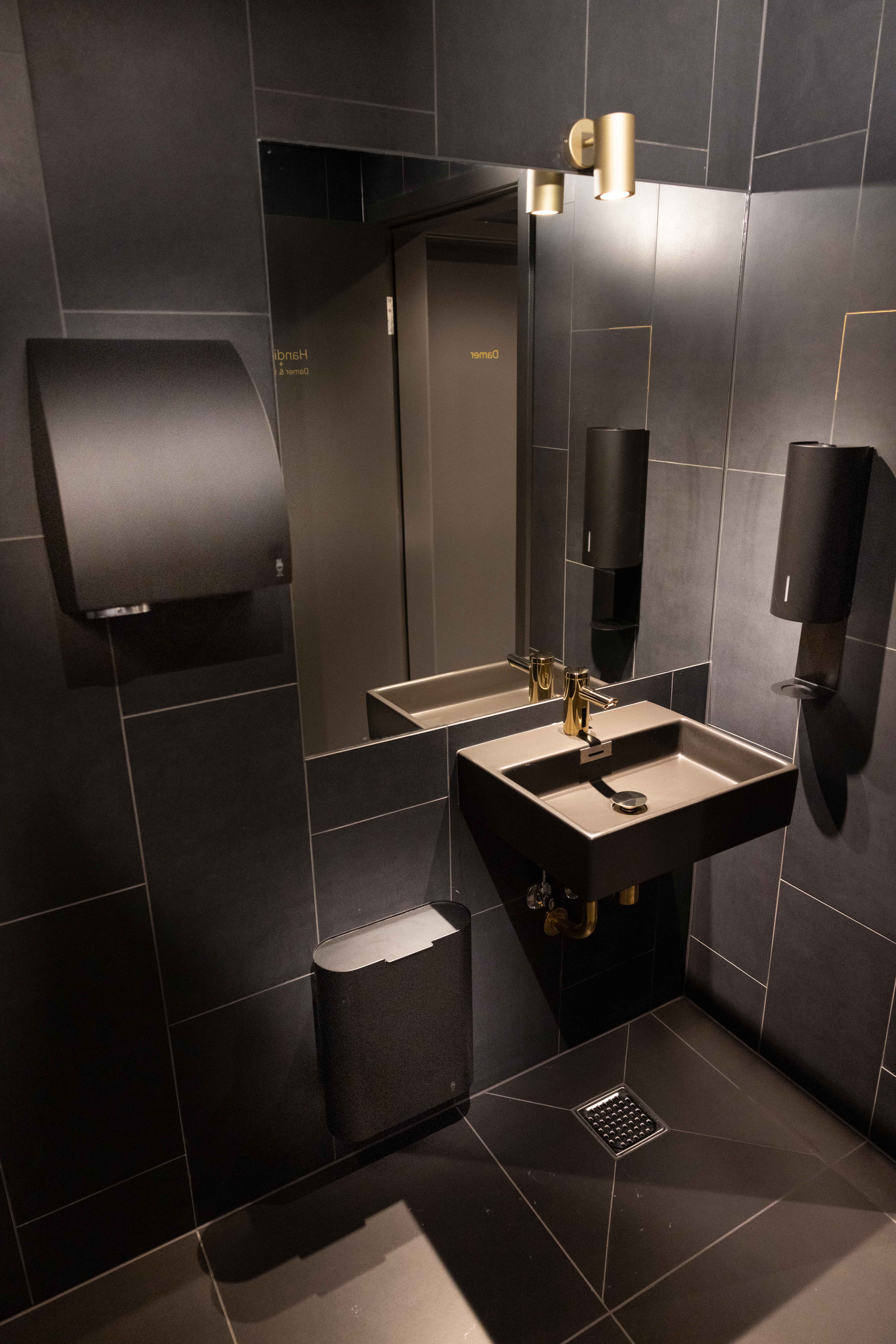 The toilet facilities were already equipped with well-functioning hand dryers and toilet roll holders from DAN DRYER, but they did not really fit the new interior style. Therefore, Jakob Sund, the owner of Jakob's Café, approached DAN DRYER to if they could help with a custom upgrade of the café's hygiene solutions.
"I know the products from DAN DRYER very well from former places of employment and I had no doubt we could find a solution to match the new toilet facilities," says Jakob Sund.
– He continues: "The existing hand dryers and toilet roll holders worked flawlessly. We just needed to have them painted to make them blend perfectly into the new surroundings. It has turned out really great and I'm happy that we found a sustainable solution", he concludes.
The hand dryers and toilet roll holders were complemented by automatic soap dispensers, sanitary bins + an extra hand dryer from the BJÖRK series.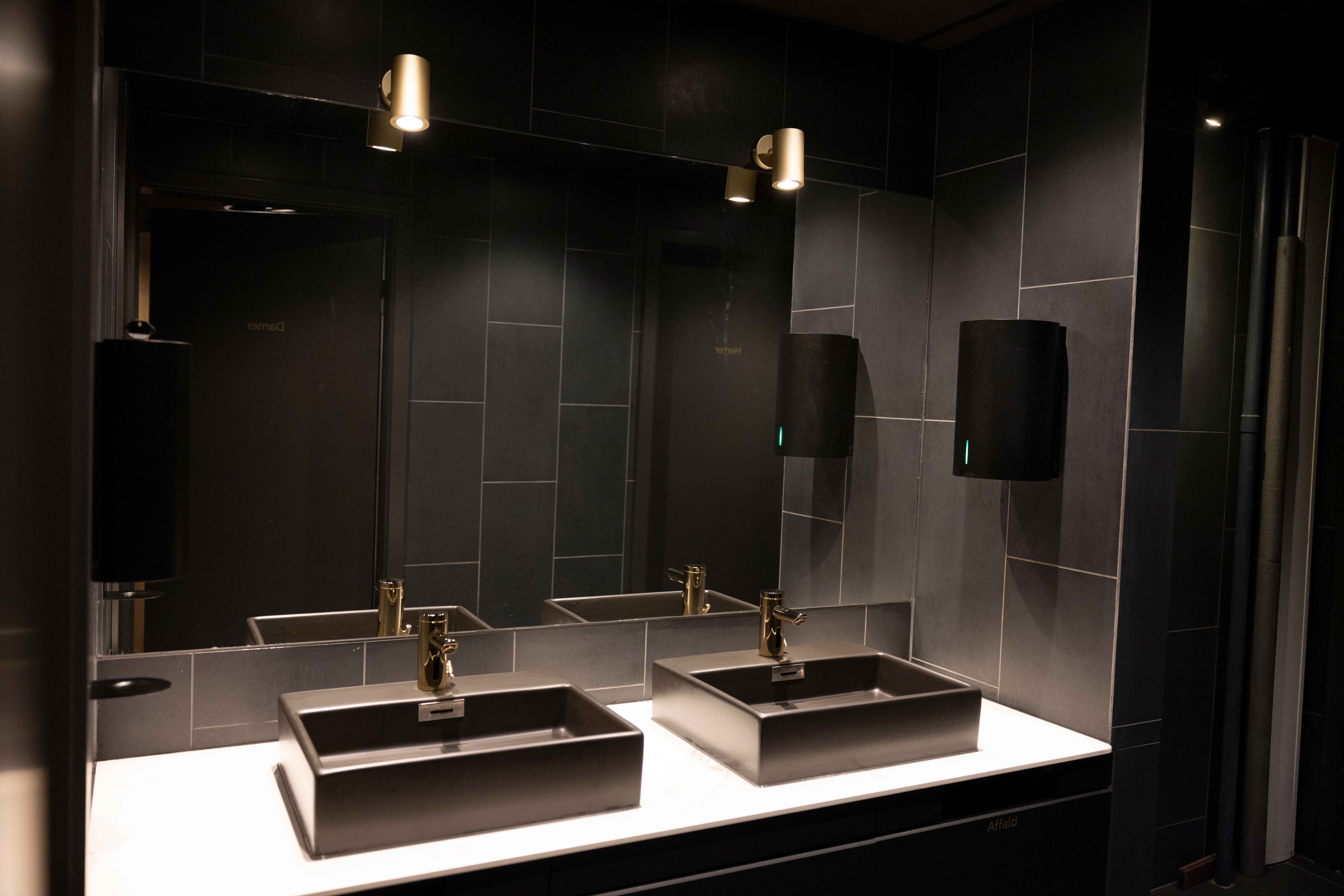 Customised dispenser solution in the café
With Covid-19 raging it was crucial to ensure a well-functioning and reliable disinfection solution for the many guests in the café area.
They chose a disinfection dispenser from the BJÖRK series to ensure a uniform look throughout the café. In addition, Jakob chose to have their logo displayed on the disinfection floor stand making it 100% customised to the cafe.

"We have now renovated the entire café. It was important to us that everything from furniture and lamps in the café to hygiene solutions in the toilets were in sync to ensure a welcoming atmosphere everywhere. We are really happy with the result, but what matters most is that our guests approve of the new surroundings, and so far, we have only received positive feedback", Jakob Sund sums up.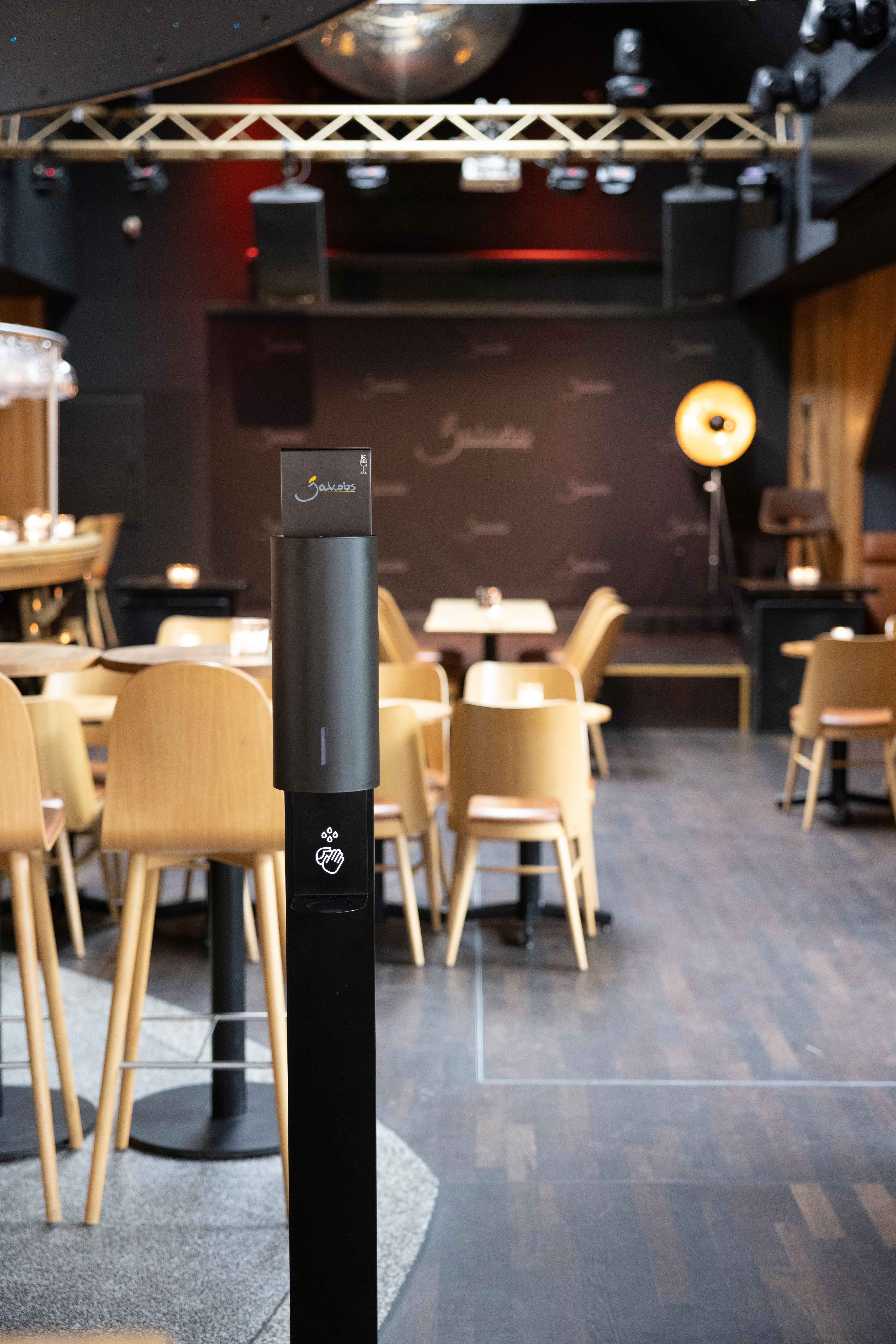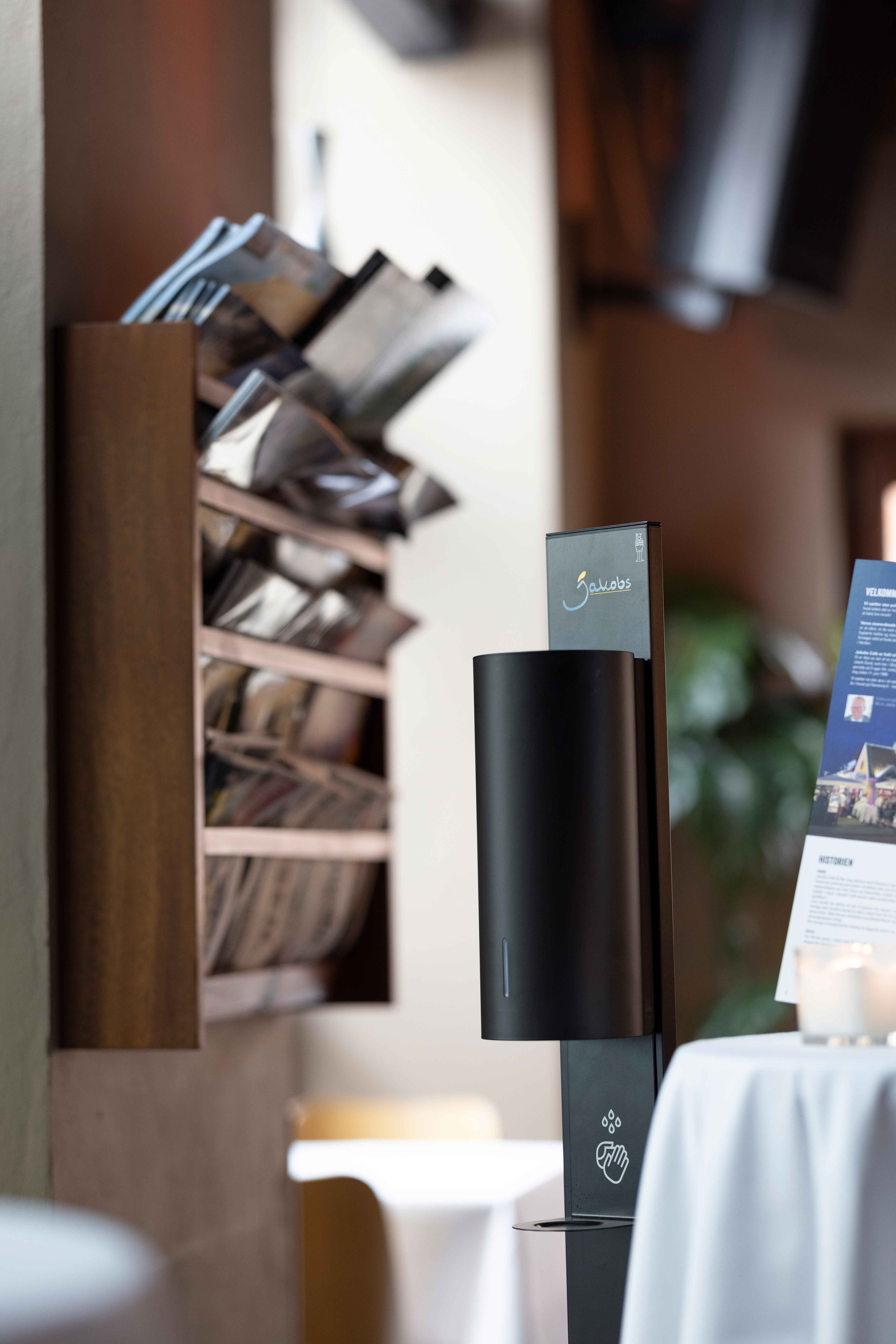 Facts
Jakob's Café is centrally located in Skagen's active shopping area. In summer, guests can enjoy al fresco dining on their shop terrace, where you can follow city life and soak up the sun. In the winter, they warmly welcome you inside.
What Jakob's Café got:
• 1 BJÖRK hand dryer
• 7 BJÖRK dispensers
• 3 BJÖRK sanitary bins
• 2 floor stands with logo
• 3 repainted AE-Design cabinets