After a devastating fire, the 160-year-old Hotel Randers underwent a complete renovation and upgrade, including installation of DAN DRYER hand dryers, blending modernity with history.
Project story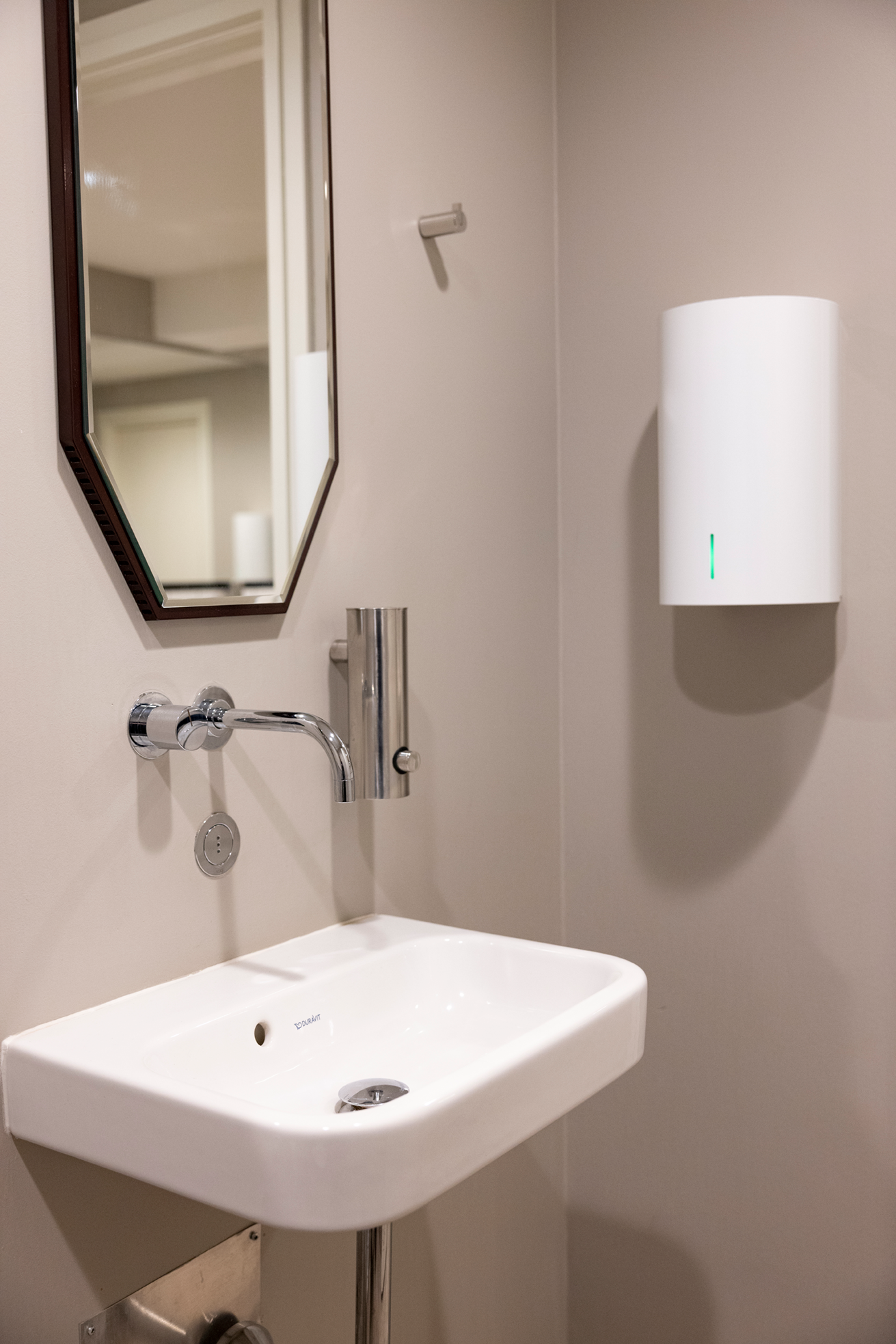 In 1927, a revolving door was installed at the entrance to Hotel Randers, leading to the reception of this 4-star hotel in the Medieval centre of Randers, a bustling provincial town.
The door is still there, despite recent massive renovation and refurbishment, and Hotel Manager Sven Nørskov Eskildsen takes pride in upholding the hotel's history and traditions.
"After the fire in 2015 that destroyed part of the upper floors and roof, we went to great lengths to ensure that the renovation would reflect the hotel's history. We are a traditional hotel and are proud of the service we provide to our guests," says Eskildsen.
Harmonious interior
The pride in that service is immediately visible in the hotel's public toilets. Guests find at their disposal the popular BJÖRK touchless hand dryer from DAN DRYER, and can also disinfect their hands with the antibacterial gel dispenser from the BJÖRK collection. Both products are made in steel and high-pressure laminate that provide a consistent and stylish finish. The slim and cylindrical appearance of the DAN DRYER ensemble mixes perfectly with the interior sanitary installation décor of the toilets, says the hotel manager.

"The DAN DRYER hand dryers and dispensers combine elegance and functionality. The design line is aesthetically pleasing to the eye and makes a discrete statement alongside the terrazzo flooring and metro tiles as seen in metro stations at the turn of the century," Eskildsen confirms this plush interior is an added commitment to quality and respectful service for the hotel guests.

He also adds that the design line manages to combine the functional and fundamental hygiene aspect with an added value signal.

"The hand dryers are touchless, easy to use and very powerful, so our guests enjoy fast service - a requirement for providing good hygiene and satisfactory experience," says Eskildsen.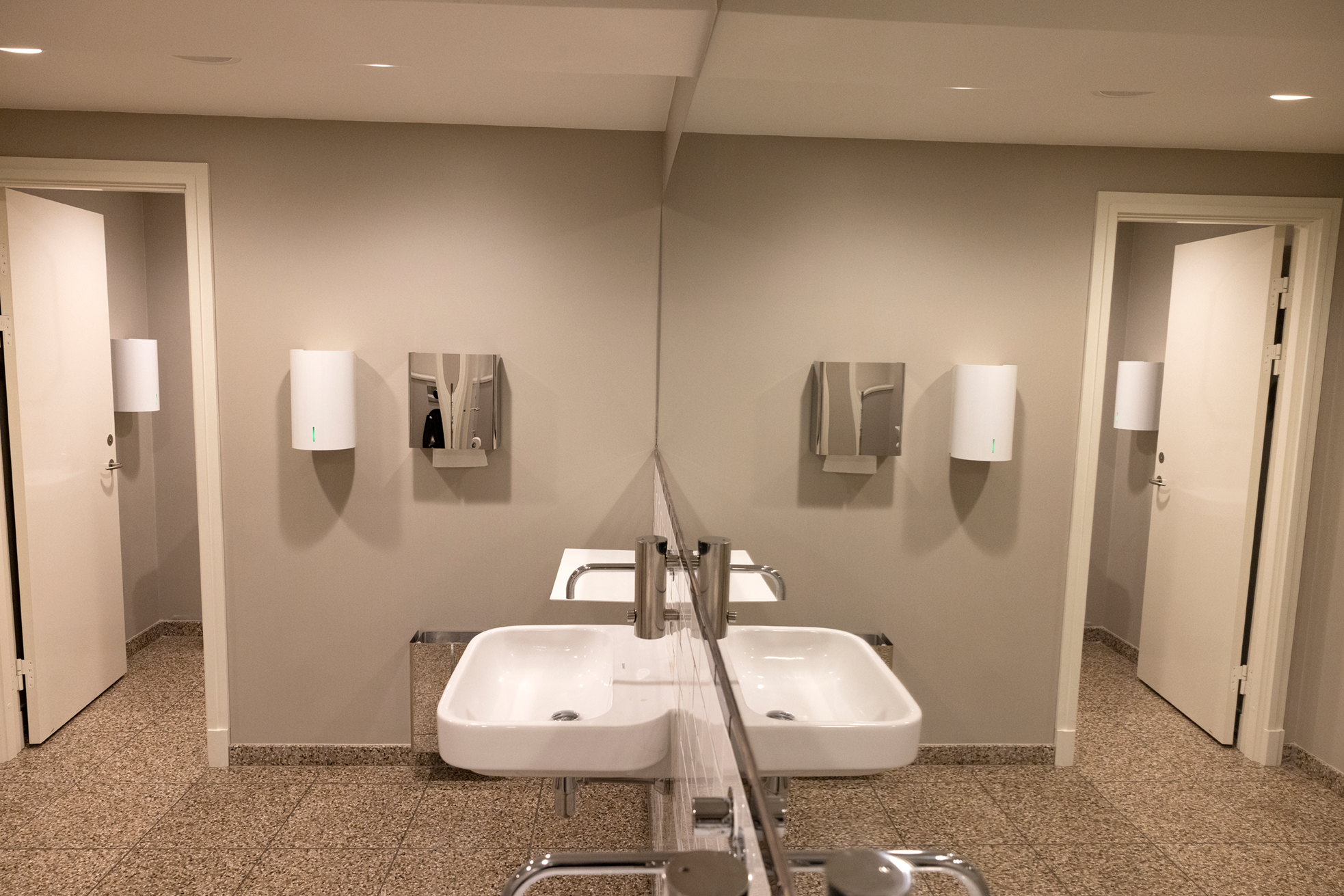 Equipment made to last
In order for Eskildsen to select the right equipment, DAN DRYER delivered a selection of DAN DRYER models for test.

He was delighted to be able to see, feel and try the different products on site. Eleven hand dryers and three disinfectant dispensers have now been installed.

Eskildsen concludes with a smile that DAN DRYER products are so reliable that that they will probably outlast his time of service at the hotel!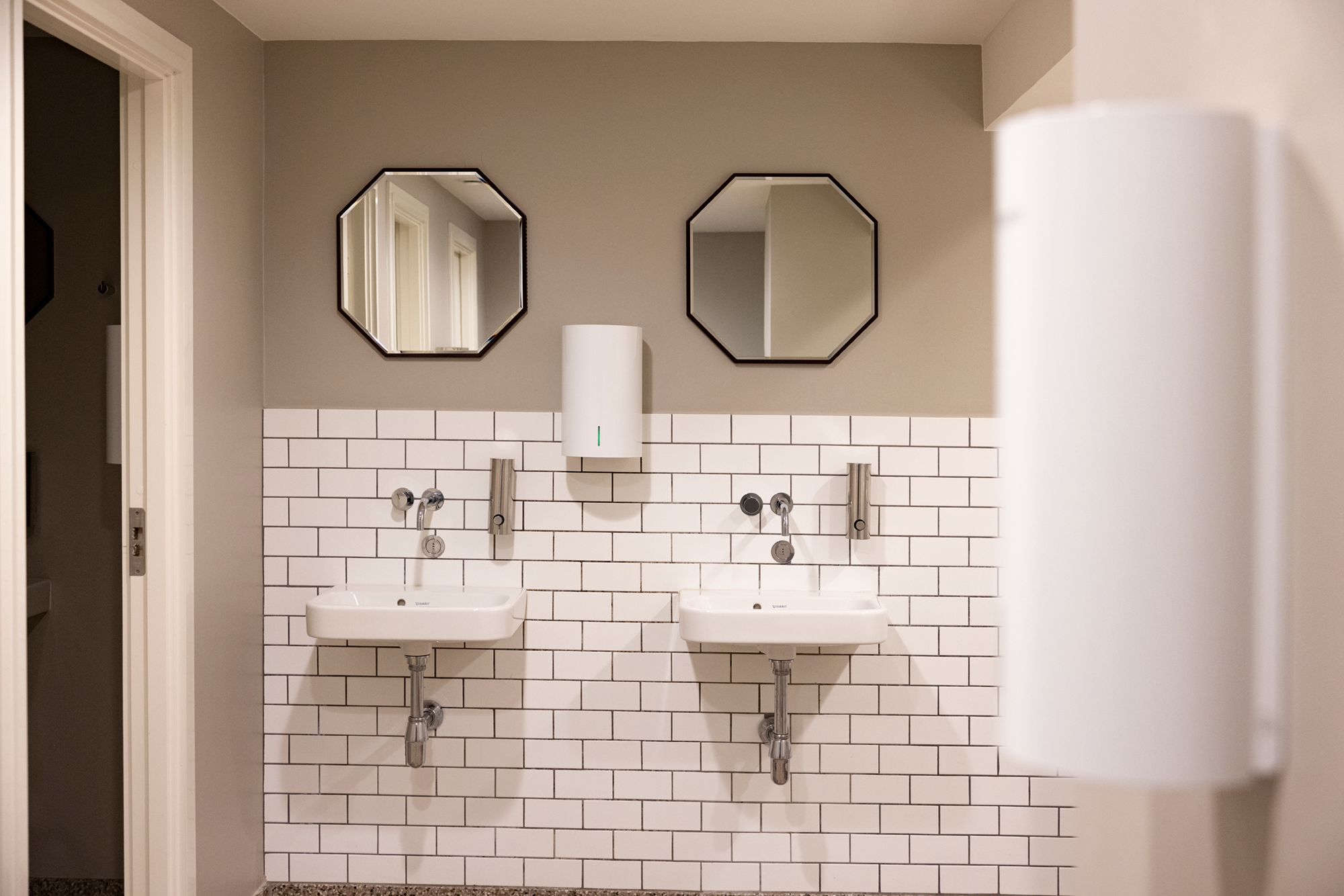 Hotel Randers got:
11 white BJÖRK hand dryers
3 white BJÖRK soapdispensers.