At the football stadium in Randers, Denmark all the VIP guests and sponsors are encouraged to disinfect their hands. The dispensers are creatively customised to fit the surrounding in the VIP lounge.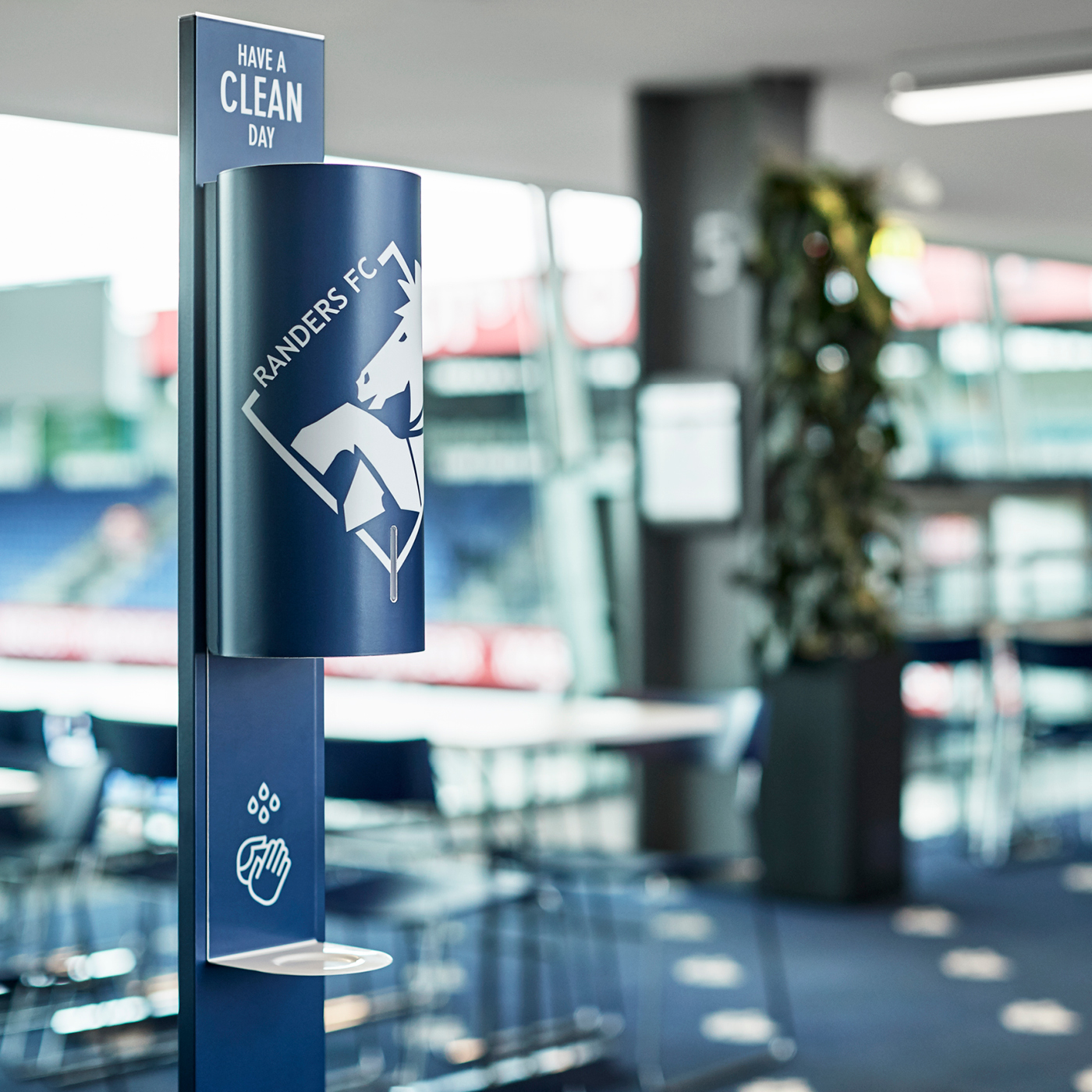 BJÖRK
The popular BJÖRK dispenser is available for both floor and table stands.
The touch-free dispenser is suitable for both liquid soap and disinfectant. With a capacity of 9.5 dl – equivalent to 800-900 doses BJÖRK is extremely suitable for businesses with many daily uses as the large capacity requires fewer refills.
It is equipped with an intelligent sensor, which ensures automatic, touch-free activation giving the guests a safe and hygienic experience.
ADAPT TO YOUR OWN VISUAL IDENTITY
BJÖRK dispensers and stands can be easily adapted to your visual identity.