Going forward, special painted LOKI dispensers on floor stands ensure both hand hygiene and
design expression at Bolia's head office in Aarhus as well as in the stores around Europe.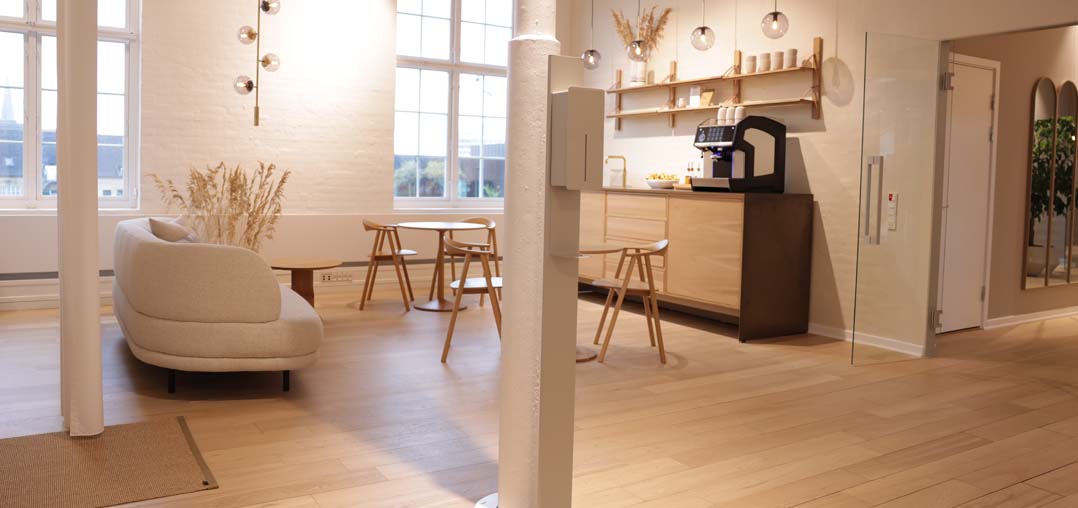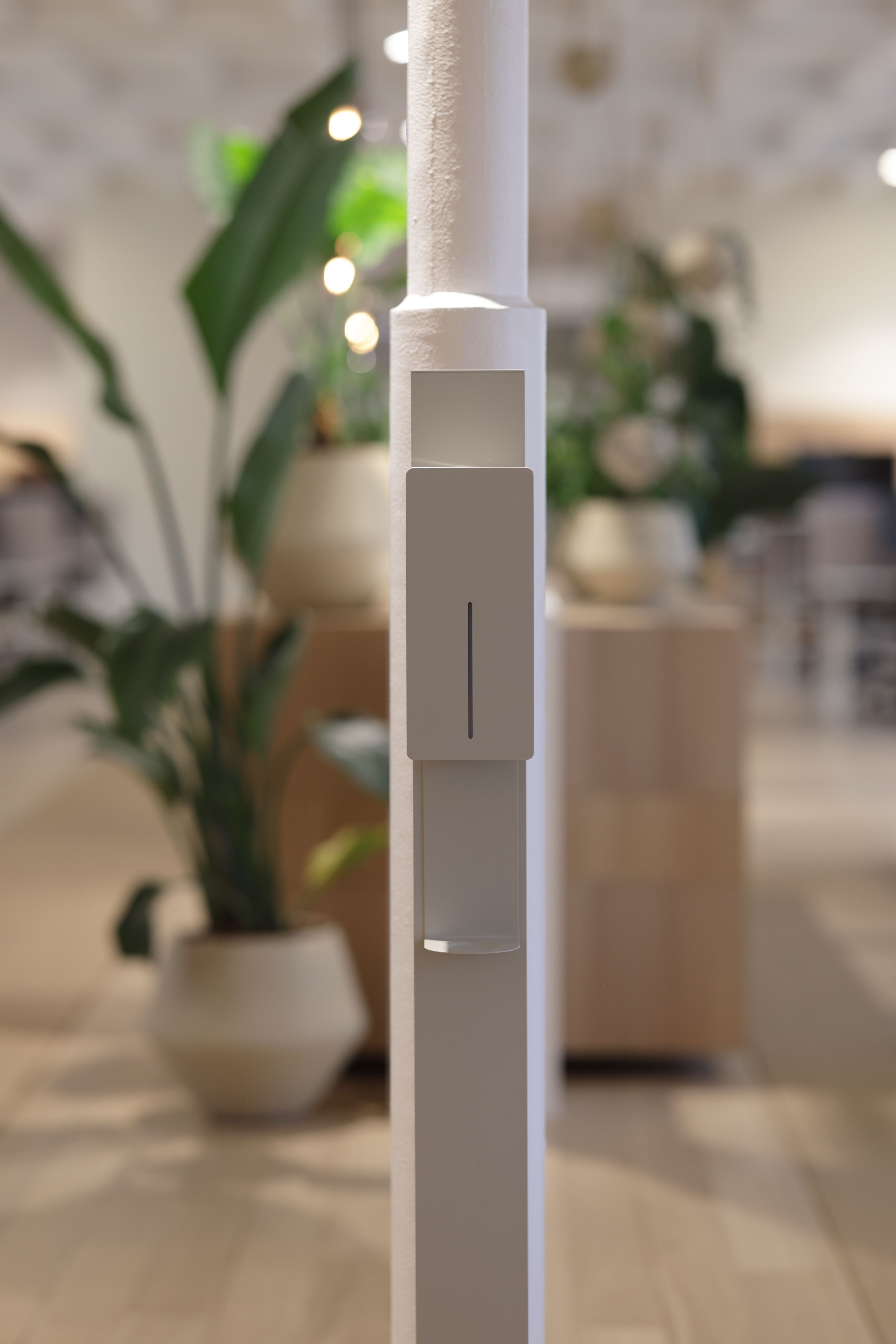 LOKI
The award winning product line, LOKI, entails a popular and well-functioning dispenser – suited for wall mounting, table- or floor stand.
The touch-free dispenser has a capacity of 5 dl approx 450-625 doses.

Without compromising on quality and reliability, the dispenser is also in an elegant design. The dispenser is suited for businesses with many daily uses as the large capacity requires fewer refills.
ADAPT TO YOUR VISUAL IDENTITY
LOKI is avalable in standard colours and stainless steel, but can easily be adapted to match any given visual identity.